I don't know if all of you remember Jigglypuff from Pokemon and if you don't know what the hell I'm talking about, I'll summarize it.
Jigglypuff is one of the original Pokemon from the first generation. It basically sings you to sleep. In the show it would sing and then draw on the main characters because it would get mad that they fell asleep while it was singing.
It would just doodle on their faces, which I found hilarious! I always imagined it to draw like a dick on someones faces out of pure anger!
It would go something like this:
Removes top.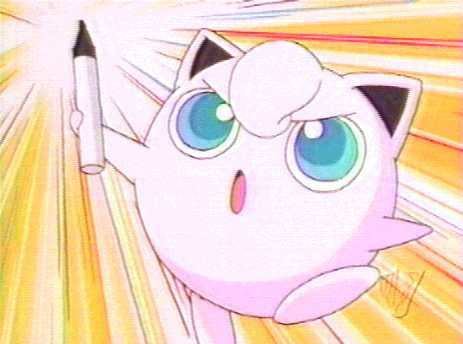 Holds marker in the air to show its ready!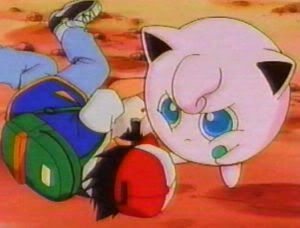 Begins doodling.....